This house had all the crazy things done to it the '70's could bring - carpet, smaller rooms, flimsy doors, funky electric work, etc. We brought it back to its glory with a fair amount of demo work, new floors, some electric work and a lot of TLC.
Oh, and the name broken key . . . it happens.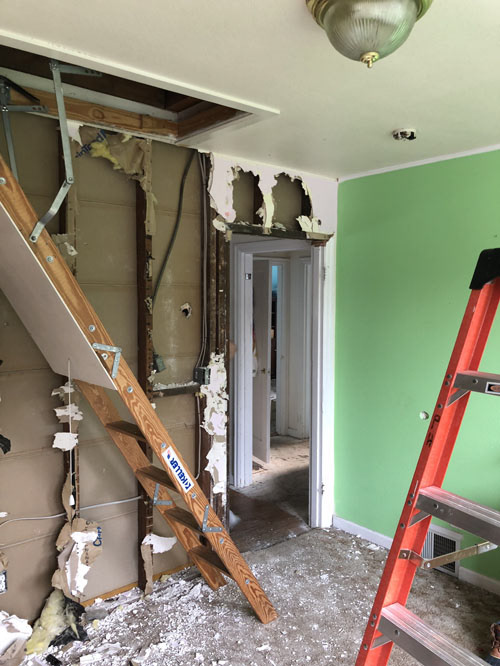 The image above shows a wall which we removed, and replaced with the rounded curtain room divider below.

The image above shows where we opened the wall, and added an arched doorway through to the kitchen.