This beautiful house sits high above the street, buffering it from street noise and giving it quite the view. We've been working with these client for years, adding and upgrading the home over time.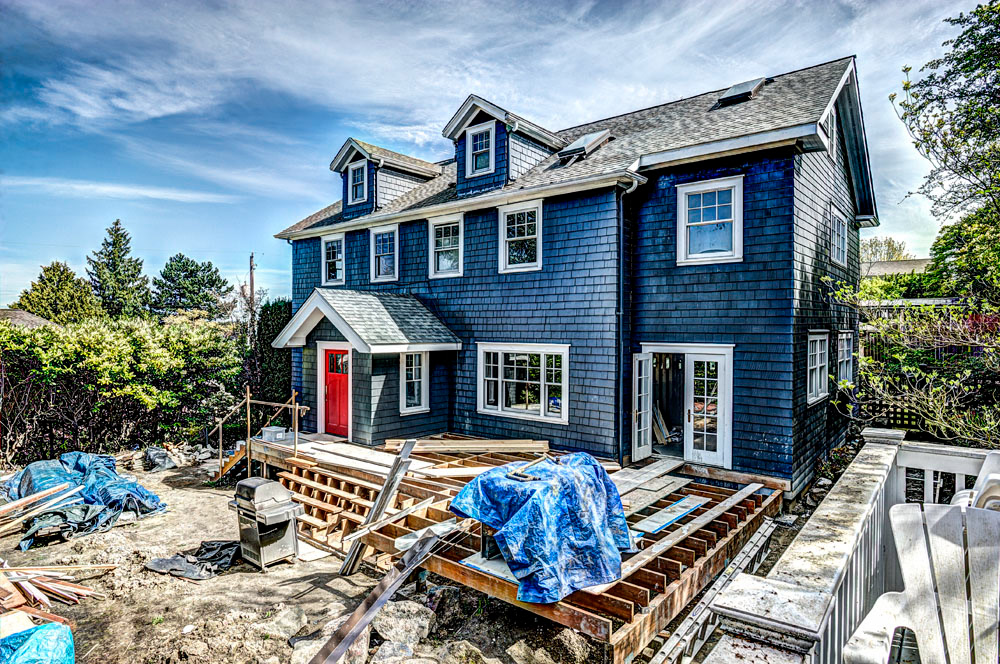 Much of the rear 1/4 of the house is an addition we've been working on over the course of a few years. Now we are renovating the kitchen in that rear section. And notice the addition of a massive deck, which is sure to come in handy during long summer days. Notice the entry, which is actually a double door mud room we added recently.

This is where the magic happens. And it might look confusing at first. Actually, it will look confusing even if you stare at it for some time. All this will end u as open space, and even beyond the dust wall we built to far right. The studs at center left are the original wall. The newer studs to center right are there for support for when we remove the old studs and add a long support beam. Then both rows of studs will come down and it will all be wide open. Smart, right?

Where you see the floor change from planks to plywood is where we added new space and pushed out the exterior wall. To the left is where we're building a new kitchen.

To maximize the back yard we're building a retaining wall, giving more level space and less slope.