The Hotel 

Sorrento

has been a Seattle icon for many years.
Opening in 1909, it's played host to a who's who and a what's what of history in the Pacific Northwest. Over time the Sorrento has felt the effects of physical and cultural evolution. TULA is fortunate to have been chosen to join the ranks of those responsible for and trusted with the upkeep and future of Hotel Sorrento, and has functioned in a variety of capacities.
Let's start
with the first point of contact with the hotel, the reception desk. The entry is already a fantasy of style and wood, and we meticulously replaced the marble counter. This counter is where guests arrive looking for solace after long travels, and if it doesn't feel just right, it can have an impact on first impressions.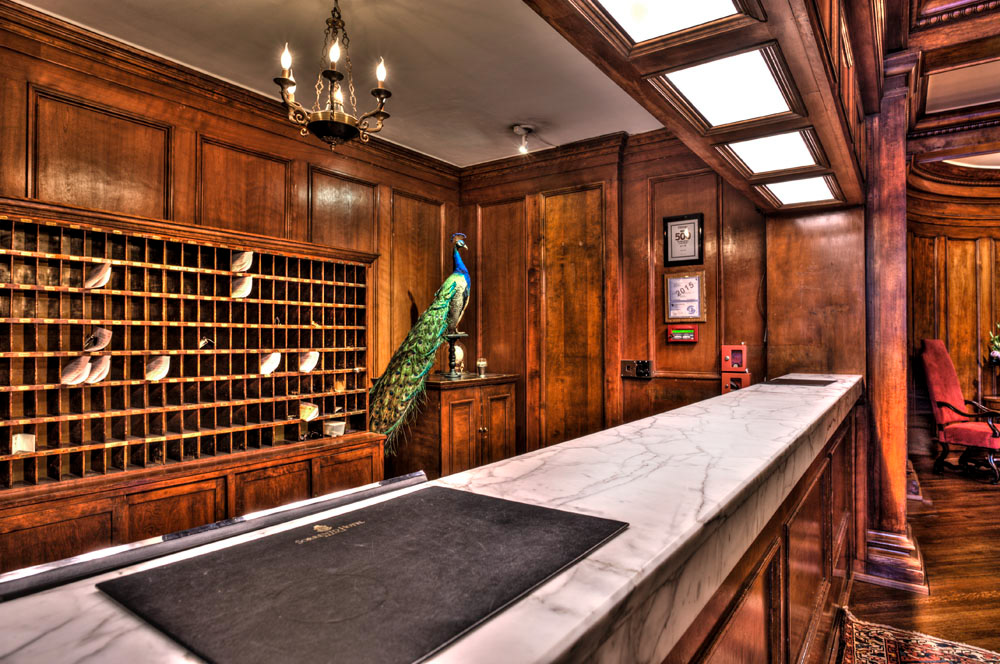 The digital age brought expectations to screaming levels with consumers: An educated people have educated wants, and if it isn't avant-guard, it shows. How to bring the cutting edge into a classic environment is a talent, specifically in the hotel industry.

TULA worked with top designers when building shelving, counter and cabinetry touches in some of the rooms of Hotel Sorrento. The mix of hard edges and moldings brought both classic and modern ideas together to shape convenience and aesthetic into one.

Let people say what they want about Seattle's rain. We know better. And the roof deck is hardly a collection of puddles and moss species. We coordinated the addition of greenery and planters, giving this desk a warm touch.

Hotel Sorrento also has a versatile exterior, used for events and outdoor dining on warm summer nights. TULA was integral in accentuating the area with touches including the large concrete tree pots and steel planters around the perimeter.

The parking structure and garage at the intersection of Madison and 9th was in serious need of some care, yet fell between the cracks of urban redirection.

A number of entities came together, including the Department of Neighborhood's Matching Fund, Magnetic ERV, Artist Ellen Picken, Urban Artworks, Seattle Mural Project and the Miller Paint Company. TULA handled painting the base coat, and looks forward to whatever the next step is for the intersection of Madison and 9th.

A little side note is this carpentry work in Hotel Sorrento's restaurant. It probably doesn't seem like much to hotel guests, yet it's a major element in the workings of the restaurant.